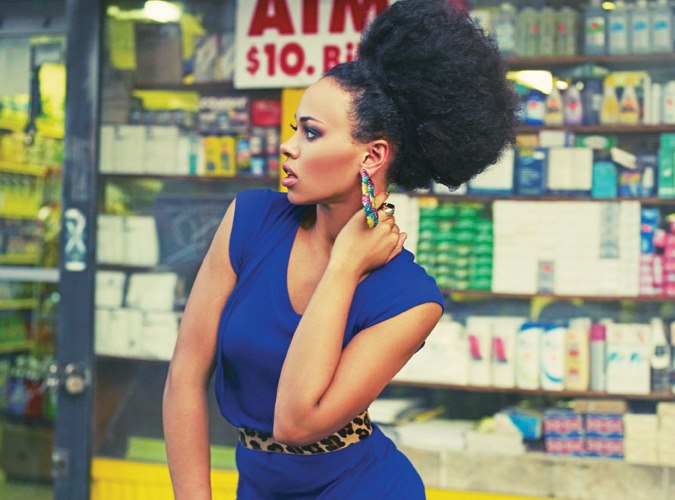 Elle Varner!
Below is an email Keshia sent to me detailing the steps she took to become a naturalista! She provides websites as well as essential oils, and protective styles! I want to share with all of my readers! Here ya go :-)
----------------------
Here are some great websites and youtube gurus that helped me with my natural hair journey

During my transition process I went through so many products. You have to find the products that go with your hair, for example Jojoba oil is a staple for my sister Becky but it dries out my hair. This whole natural hair thing is a science.

Some products I used during my transition and that I still use
Coconut oil ***********
JBCO(Jamaican Black Castor Oil, very thick provides great moisture, great for thinning edges and hair growth)
EVOO(cheap and so convienent, great sealant, great pre-poo)
Olive Oil Deep Conditioner
Eco Styler gel (great for braid outs, twist outs etc)
Shea Moisture Curl Enhancing Smoothie(great for twist outs, braid outs)
Shea Moisture African Black Deep Cleansing Shampoo(during transition, clarifys your hair)
SheaMoisture Coconut & Hibiscus Curl & Shine Shampoo( creates shine and great moisture)
Giovanni Direct Leave-In( provides great slip)
Aussie Three Minute Miracle( great deep conditioner)
Creme of Nature Argan Oil Edge Control
Treatments I create
Before I wash my hair I always do a hot oil treatment or pre poo with coconot oil and evoo heat it up and put it on my hair & scalp; this is great to keep your hair moistured after you wash it
Avocado, Honey, EVOO (great deep conditioner)

Styles I did
Bantu Knot Outs(on blow dried hair with coconut oil, wet hair with Eco Styler Gel)
Braid Outs( Coconut oil, JBCO or Eco Styler Gel)
Senegalese Twist
Bantu knots. My favorite style while I work out!
Disclaimer: These tips are for women of all ethnic backgrounds. All these tips will work for each different hair type.